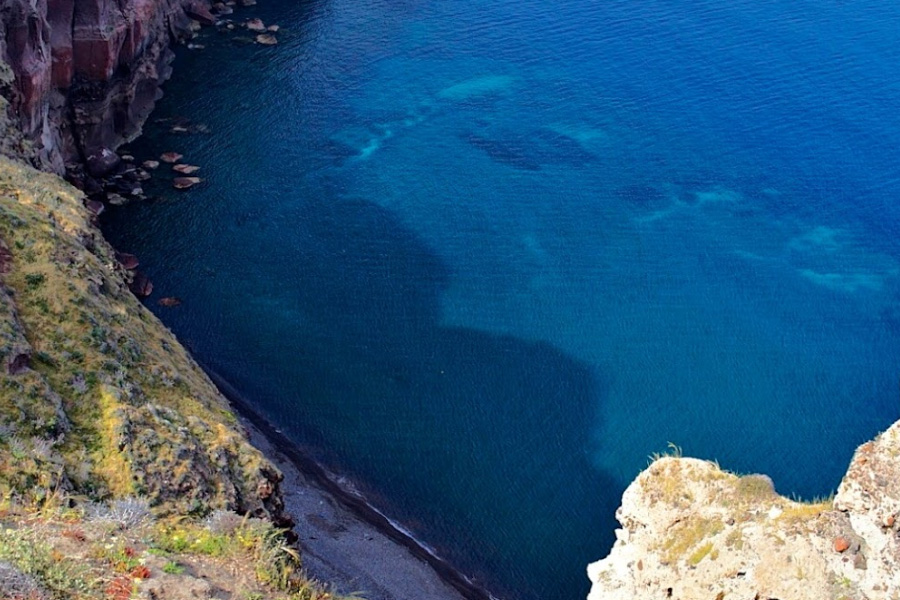 The Secret Beach
One of the island's most charming beaches awaits you just a stone's throw from your suite. The relatively rough pathway that leads to it may be a challenge, but the sensational black sandy beach with impressive hot springs will reward you for your efforts.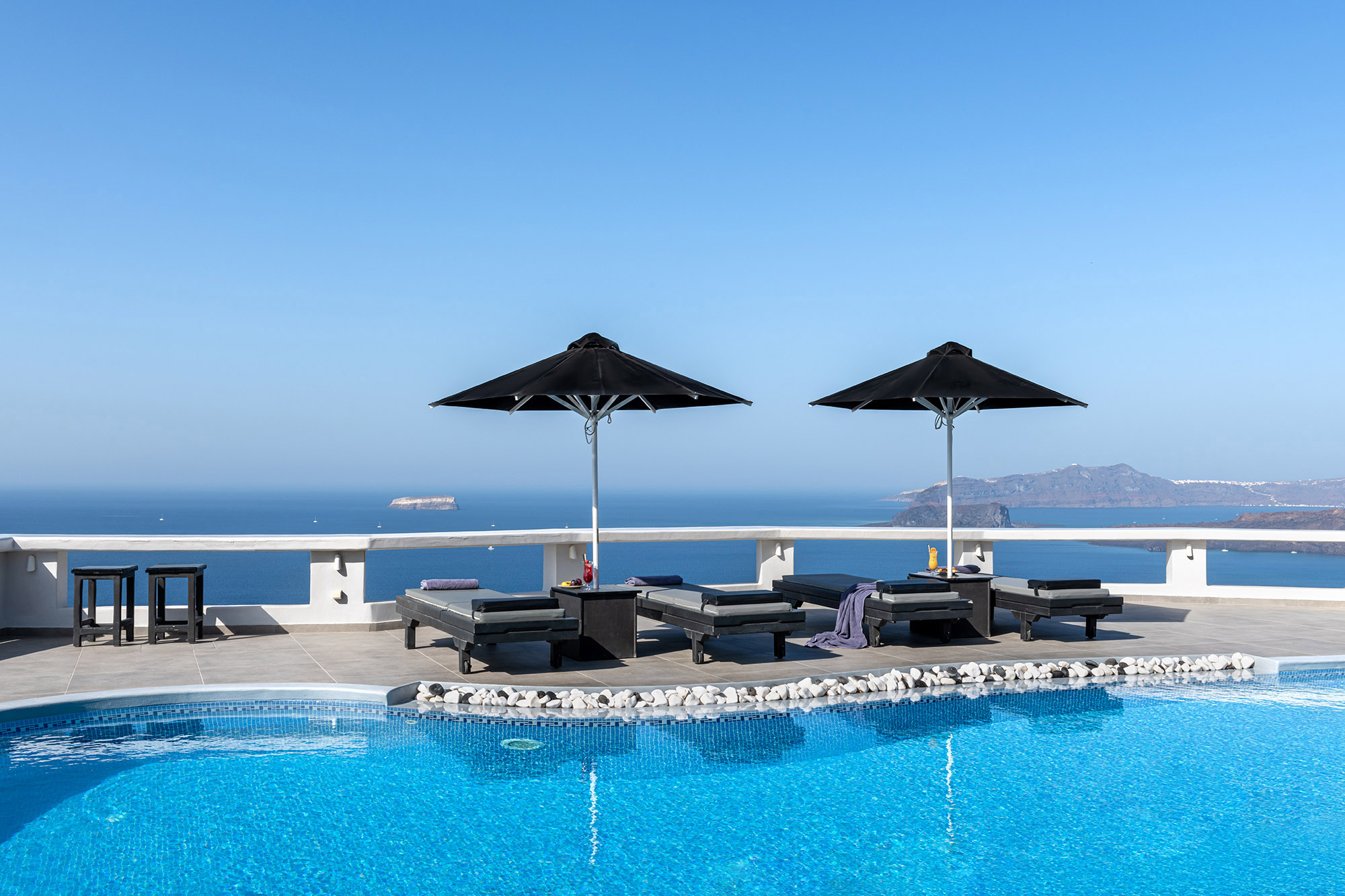 The Dream Pool
For a revitalizing dip you may opt for Athermi Suites' sensational swimming pool, one of the largest in the Caldera. Soak in the sun or just lounge one of the posh day beds under the parasol as you savour a delicious cocktail from the pool bar.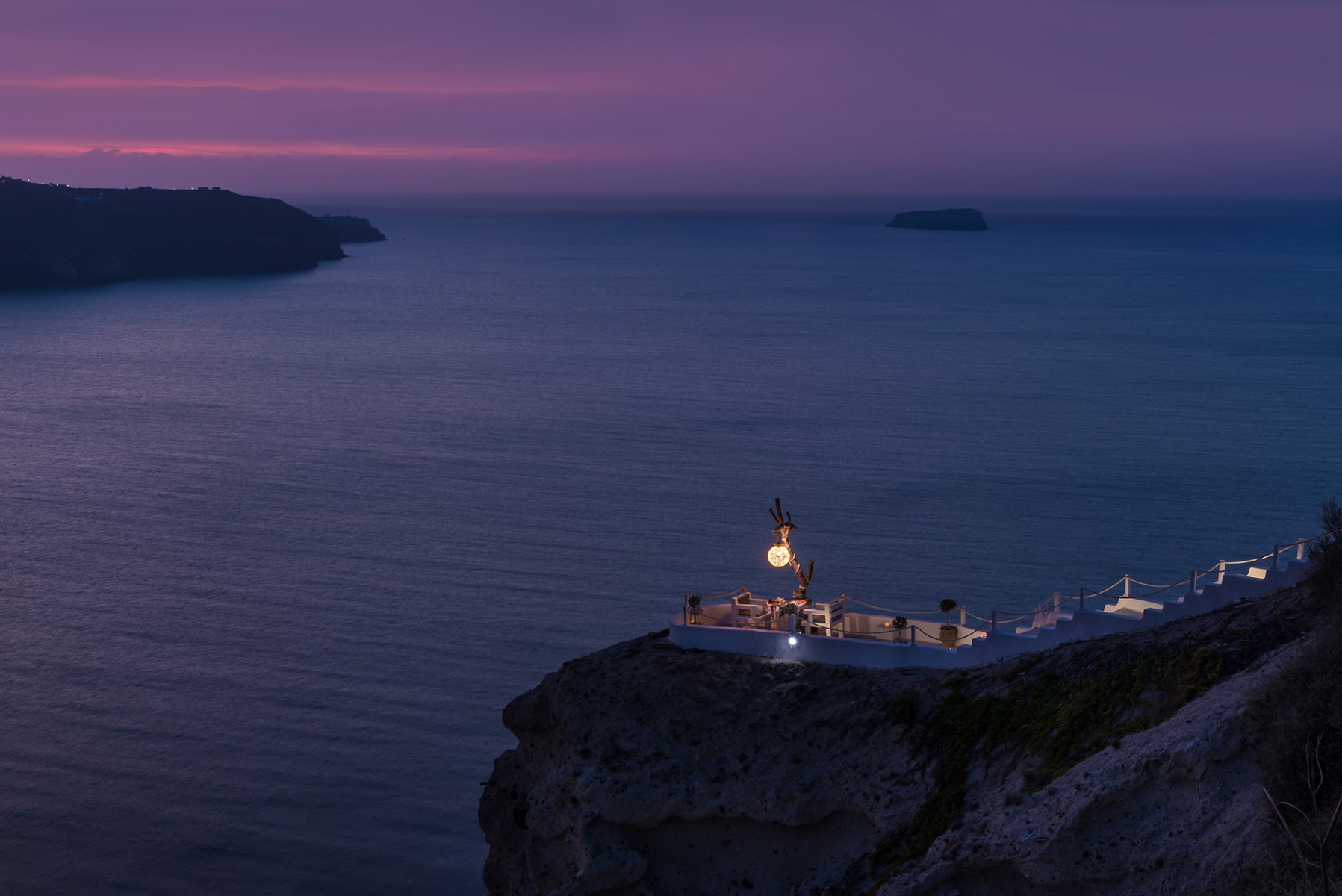 Dinner under the stars
In our Hotel, we have a special place for romantic dinners, right on the cliff, offering privacy & breathtaking views to Aegean Sea. The ideal time for starting is 1 hour before sunset. Feel free to choose between our menu including homemade Greek specialties or customized menus by chef. He will cook only for you and your beloved one! Booking in advance is a must since this table is unique!